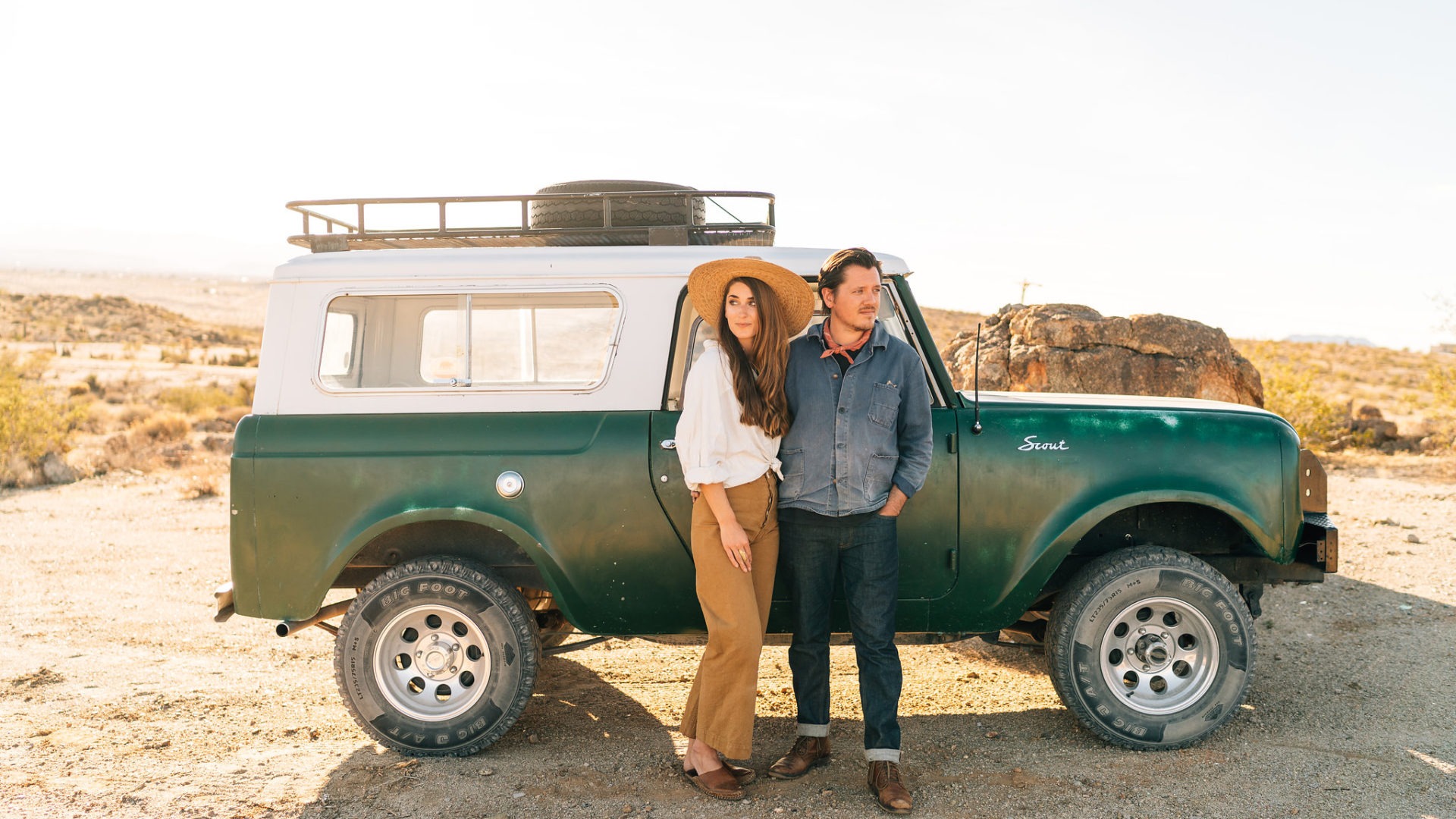 About Sara Combs and Rich Combs
We are Sara Combs and Rich Combs, high school sweethearts and creators of The Joshua Tree House. We currently live full-time in our Hacienda in the Mojave desert of Joshua Tree, CA designing experiences both physical and digital. We also rent out the House, and the Casita for others to come reflect, reset, and create in this incredible landscape.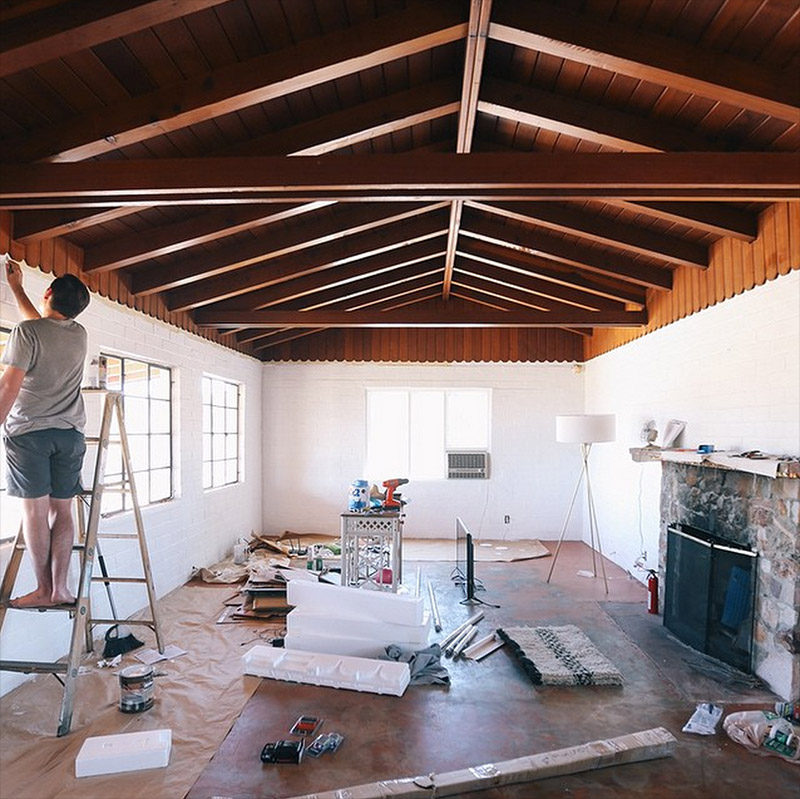 How The Joshua Tree House began
In the end of 2013, we both left our full-time jobs as web designers to pursue running our own design studio. As freelance designers we began to test the boundaries of a typical work environment, and took our work on the road. Throughout our travels we explored many incredible places across the United States and Southeast Asia. Upon returning home, we followed a strong magnetic pull that led us to one very special 1949 hacienda in Joshua Tree, CA.
Initially meant to simply be our own personal retreat, we listed the House on Airbnb as a way to fund the project. We quickly discovered that others were also craving a place to reflect, reset, and create, and so eventually we opened the House up for full-time rentals.
Our Move to Joshua Tree
After sharing the House with others, we found it increasingly difficult to leave the desert and head back to the city ourselves. We eventually made the move to the Mojave desert full-time with our two cats and our car Scout.
Our new home is a place that at first seems so barren but is truly full of life. In the silence we have heard feathers shuffle as a bird flies overhead, and in the darkness we have seen what feels like every star. It's the desert that has guided us to a re-appreciation of the simplest moments, and the kind of happiness that can't be taken away.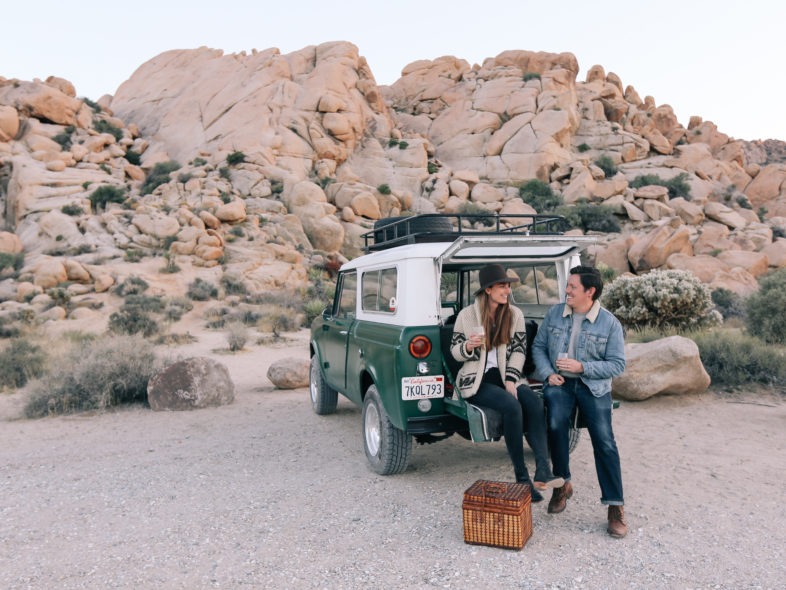 Renovating the Hacienda and Casita
The Hacienda is where we currently live, and is the place that ultimately led us to live in the desert full-time. One look at this property, and we immediately knew it was a place we couldn't bear to never see again. We spent all of 2016 and half of 2017 renovating the Hacienda and the Casita, simultaneously the hardest and best times of our lives.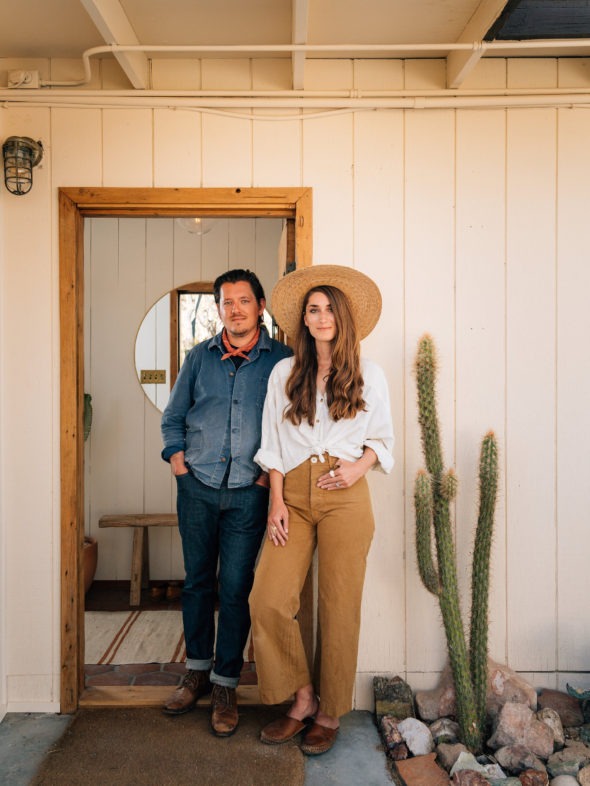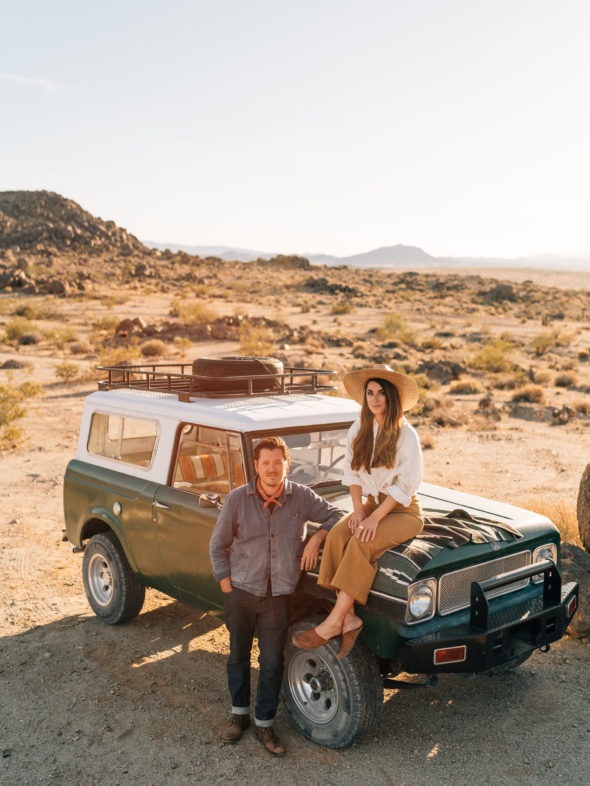 The Desert Lifestyle
Life here is slow, yet deliberate. It has taught us to toughen up, to be self sufficient, to make time for daydreams and hikes, and to appreciate small details that celebrate the ordinary, the everyday. We've never felt stronger, and hope to share this experience with you through a stay, through our writing, or through our photos. (Better yet, all of the above!)